Our Doctors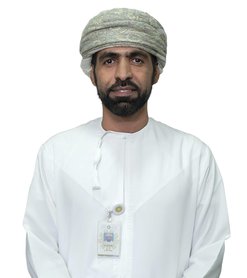 Dr. Said Salim Abdullah Al Kaabi
Consultant
---
Psychiatry
---
KIMSHEALTH Hospital Oman
---
Procedures & Treatments
Our Psychiatry Department is well prepared to diagnose and manage the following psychiatric disorders such as:
Mood Disorders- Mood disorders are psychological disorders characterized by the elevation or lowering of a person's mood, such as depression or bipolar disorder or manic depression. Such kind of a disorder increases the risk of suicide along with diabetes and various diseases related to the lungs and heart. Major depression is most common type of mood disorder.

Anxiety Disorders and Phobias- Anxiety disorders are a group of mental disorders characterized by feelings of anxiety and fear. Anxiety is a worry about current or future events and fear is a reaction to current events. These feelings may cause physical symptoms, such as a fast heart rate etc.Everyone experiences anxiety at some point in their life. People with certain specific phobias world hard to avoid common places, situations, or objects even though they know there's no threat or danger and mostly do so due to fear. just thinking of a particular phobia can trigger anxiety. Fears can be developed due to traumas or developed/learned from parents. May phobia symptoms are similar and are related to anxiety disorders

Obsessive Compulsive Disorder- OCD is a chronic disorder or mental illness where a person has uncontrollable, reoccurring thoughts, sensations and behaviors or compulsions that he/she feels the urge to repeat time and again. This disorder affects people of all ages.

Psychosis and Schizophrenia- Schizophrenia is a mental illness that causes psychosis, but schizophrenia also has other symptoms. And it isn't the only cause of psychosis. In some cases, other mental illnesses like depression, bipolar disorder, dementia and borderline personality disorder causes psychosis.

Women's Mental Health- Focuses on the overall mental health and well-being of all women through all stages of her life.

Child and Adolescent Mental Health- Focus on improving the overall mental health of children and adolescents.

Old Age Psychiatry- Caters to the special needs of old people with psychiatric disorders.

Marital and Sexual Dysfunction- Deals with therapies for sexual dysfunction and marital counselling

Eating and Sleep Disorders
---
Videos
The Information will be updated soon.
View All Videos

---
Articles
The Information will be updated soon.
View All