Our Doctors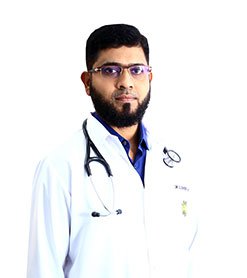 Dr. Sholapur Zaheer Ahmed
Specialist
---
Cardiology
---
KIMSHEALTH Hospital Oman
---
Procedures & Treatments
The Cardiology department at KIMS HEALTH Hospital Oman is committed to providing the best and reliablecare whenever our patients are in need of it. Our Cardiology Specialists, Consultants and Cardiology Surgeons are well experienced in their field and are supported by the latest equipment and state of the art facilities. The Department of Cardiology at KIMS Oman Hospital is determined to provide compassionate and proficient care to heart patients at an affordable cost. Our team of highly qualified cardiologists at KIMS HEALTH Hospital Oman , along with the latest technology, ensures the best possible care for a wide spectrum of heart diseases. Our Cardiologists at the KIMS HEALTH Hospital Oman provide both diagnostic and treatment services to patients referred with actual, or suspected, heart disease.
We also offer pediatric cardiology care to our little patients and ensure that they get the best treatment possible combines with care and compassion.
KIMS HEALTH Hospital Oman is among the very few hospitals in Oman that offers the latest innovations in cardiac care and clinical therapies to patients of all ages. We provide state-of-the-art tests and procedures to help make an accurate diagnosis and create a treatment plan. We see patients with a wide range of heart problems and suggest and undertake suitable treatments to cure heart-related problems. Wealso provide a comprehensive suite of diagnostic and treatment facilities, including non-invasive diagnostic facilities, and a wide range of interventional cardiac, vascular and electrophysiological procedures.
Our cardiologists use a broad range of treatment options to give each patient the best care possible. These include lifestyle modification recommendations, medications and procedures. Our cardiologists are backed by a highly skilled and efficient team of cardiovascular surgeons, should surgery be the best treatment option.
KIMS HEALTH Hospital Oman provides a convenient, all-in-one facility for inpatient and outpatient testing including echocardiograms, nuclear stress testing, electrocardiograms, electroencephalograms, holter monitoring, pacemaker evaluations, vascular studies, muga scans and pulmonary function tests.
---
Videos
The Information will be updated soon.
View All Videos

---
Articles
The Information will be updated soon.
View All