Our Doctors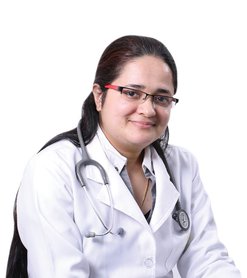 Dr. Jishy Seby
Specialist
---
Nutrition & Dietetics
---
KIMSHEALTH Hospital Oman
---
Procedures & Treatments
The department aims to provide:
Medical diets and nutrition support to patients complementing their treatment

Provide diet and nutrition consultation to in-patients and out-patients taking into consideration disease condition of the patient.

Provide hygienic, nutritional and tasty food to patients, guests and staff in view of their medical, social, cultural and personal choices.
Diet counseling is given for various disorders like
Diabetes

Cardiovascular diseases

Hypertension

Gastric ulcer

High uric acid

Ulcerative colitis

Gestational diabetes

Weight reduction

Kidney stones

Renal diseases

Gall bladder stones

Gastro-oesophageal reflux disease

Constipation

Coeliac disease

Crohn's disease

Patients undergoing Bariatric surgery, etc.
Tips for good eating
Make breakfast the largest and dinner the lightest meal of the day

Eat your salad before you eat the meal

Don't starve yourself and overeat subsequently

Before cooking remove all fat from meats and also skin from chicken

Avoid repeated use of oils

Dine at least two hours before you go to bed

As age advances, eat less, exercise more
Nature's prescription for healthy living
NO ONE EXCEPT OURSELVES ARE MORE INTERESTED IN OUR HEALTH
Eat to live, do not live to eat

Always maintain a desirable body weight

Maintain the Body Mass Index (BMI)

Between 20 and 23.

BMI = Weight (kg)/ Height2(m2)

Clean up the oily mess

*Reduce total fat and saturated fat

*Use vegetable oils in moderation

Stay close to nature

*Eat natural foods like whole grain cereals, pulses, fruits and vegetables

*Avoid refined foods, processed foods and sugar

A little salt is divine but too much is harmful

*Cut down salt usage, eat foods in their natural state

Avoid alcohol

Don't get reduced to ashes

*Avoid smoking

The wise depend on exercise for fitness

*Take regular exercise

Hope for the best and don't drive yourselves to death

*Get to know the source of your stress and avoid it

Life should be balanced well.

*Daily some aerobic exercises, healthy food, work for 8 – 10 hours & sleep - 6 hours

SELF HELP IS THE BEST POSSIBLE ROAD TO HEALTH
---
Videos
The Information will be updated soon.
View All Videos

---
Articles
The Information will be updated soon.
View All